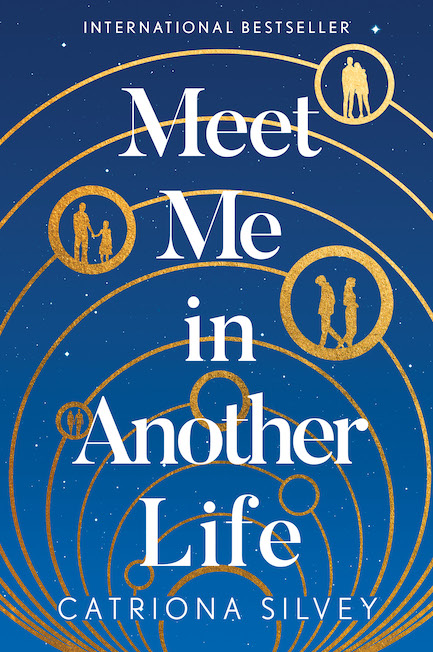 US paperback
Out Now!
Order: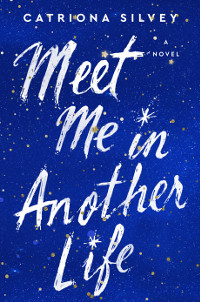 US hardback
Out Now!
Order:
UK paperback
Out Now!
Order: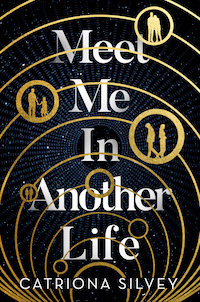 MEET ME IN ANOTHER LIFE
Thora and Santi have met before...
Under the clocktower in central Cologne, with nothing but the stars above and their futures ahead.
They will meet again...
They don't know it yet, but they'll meet again: in numerous lives they will become friends, colleagues, lovers, enemies - meeting over and over for the first time, every time; each coming to know every version of the other.
Only they can make sure it's not for the last time.
But as they're endlessly drawn together and the lines between their different lives begin to blur, they are faced with one question: why?
They must discover the truth of their strange attachment before this, and all their lives, are lost forever.
"A remarkable debut, haunting, genre-transcending. The human condition reflected in a shattered mirror."
"Science fiction can reach out to the stars and at the same time hold tight to the human heart. The many layers of mystery in this beautiful love story lead to a breathtaking ending."
Sue Burke, author of the Semiosis duology
"An incredibly clever book that takes a thought experiment and gives it heart and depth. A brilliant premise beautifully executed."
Christina Sweeney-Baird, author of The End of Men
"Inventive, bold and surprising—from where the novel starts I could have never imagined where it ends. Along the way the story of Thora and Santi builds in suspense and emotion, revealing itself page by page, layer by layer. Cleverly constructed and highly entertaining."
"An entirely surprising, thoroughly enjoyable look at relationships in a multiverse. Catriona Silvey has given us Einstein's Dreams with a punch. Meet Me in Another Life asks what if we could live all our best and worst selves, and what if all those selves have one specific purpose. A truly captivating work with an ending that rocked my socks off."
Erika Swyler, author of Light from Other Stars and The Book of Speculation
"Silvey has written both an intriguing thought experiment and a sweet, melancholy heartache of a novel. I found Santi and Thora's bond, in the many varied forms it took from life to life, moving and claustrophobic. Given the smaller spheres many of us are currently living within, their mutual reliance felt particularly poignant. The story said something, too, of the way we carry old griefs and joys from one relationship to another; and asks the reader how much we are shaped by the people we love."
Kate Mascarenhas, author of The Psychology of Time Travel
"Brilliant, lush, and achingly imaginative! I love this book in every life."
Beth Revis, New York Times bestselling author of Across the Universe and A World Without You